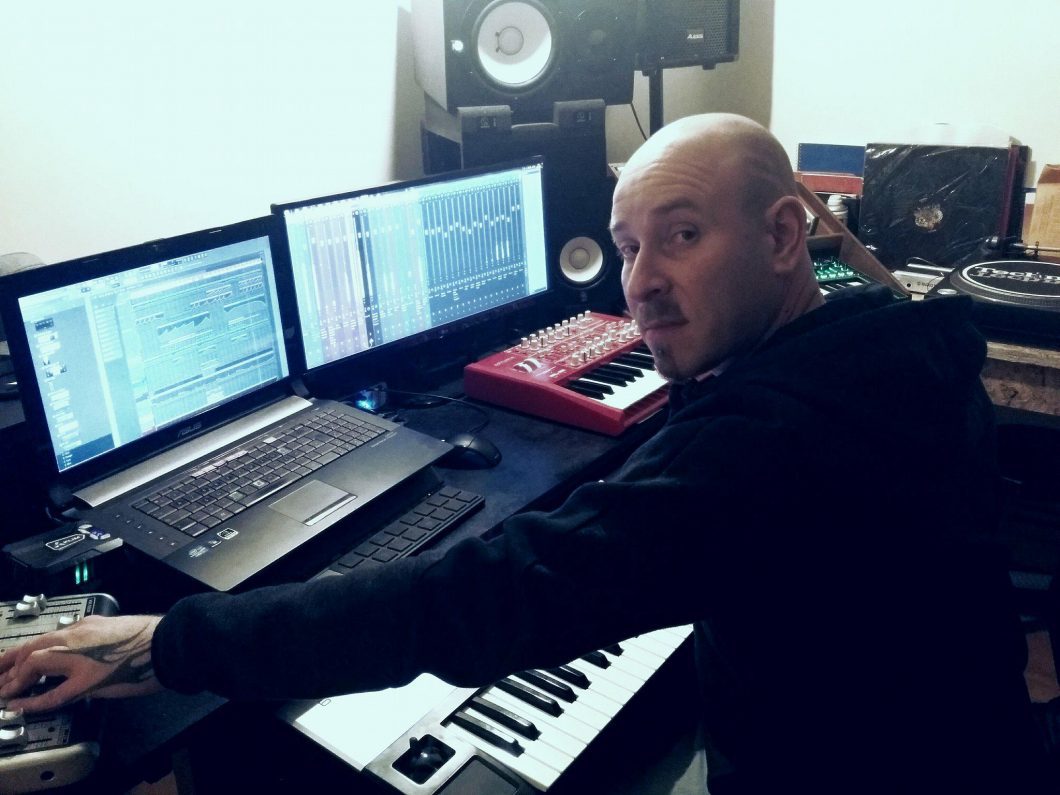 Producer
SerialNumberZ
Born in 1983, he was 4 years old when he got his first toy keyboard on which he liked to play the tunes that he heard. The Beatles, Simon and Garfunkel, Jean-Michel Jarre, Giorgio Moroder ranked among his favorites but he also enjoyed playing classical music too.
Sometime later his parents decided to give him music lessons but things did not go exactly the way they had intended for him.
Aged 9 or 10, he found himself more and more attracted to electronic music and less and less interested in his music lessons. His attention was caught by techno artists like BBE, Quench, Robert Miles, and other producers of the 90s. But he was also drawn to hard core music, gabber and gabber house with EARTHQUAKE and THUNDERDOME published by ID&T. He eventually decided to give up his music lessons with the aim of learning to mix. At 15, he bought himself his first pair of vinyl turntables and started mixing various kinds of music like techno tribe and hardcore. Then he got on to techno schranz, hard techno, dark techno and techno through small raves and free parties that he held with his friends. That's how he gradually moved on to house, tech house and techno mixing.
After a long period of reassessment during which he quit mixing, he finally decided to pack it all in to take up his passion for electronic music that had always mattered more than anything else to him. But this time, he would make his own music. He took to production and taught himself the techniques that he would need to express himself in his first pieces.
After producing a few tracks, he was first noticed by StoKed, a rising artist of the techno scene, who offered him to collaborate on a remix, "Universal Language", which was released in November by Gain Records. BassFreq, a techno music composer, worked on a remix of "Universal Language" that was released on the same EP.
Since then, his first solo piece, "Who Stole the Soul", was signed by BLANC STONE DIGITAL in February, and he also set to work with his turntables again to release a first set with heavy techno grooves, "Who Stole the Mix", announcing his comeback.
[efb_feed fanpage_url="SerialNumberZ" layout="half" image_size="normal" type="page" post_by="me" show_logo="1″ show_image="1″ show_like_box="1″ links_new_tab="1″ post_number="10″ post_limit="10″ words_limit="" cache_unit="1″ cache_duration="hours" ]
| | |
| --- | --- |
| Address: | France |
| City: | Paris |
| County: | France |
| State: | Île-de-France |
.