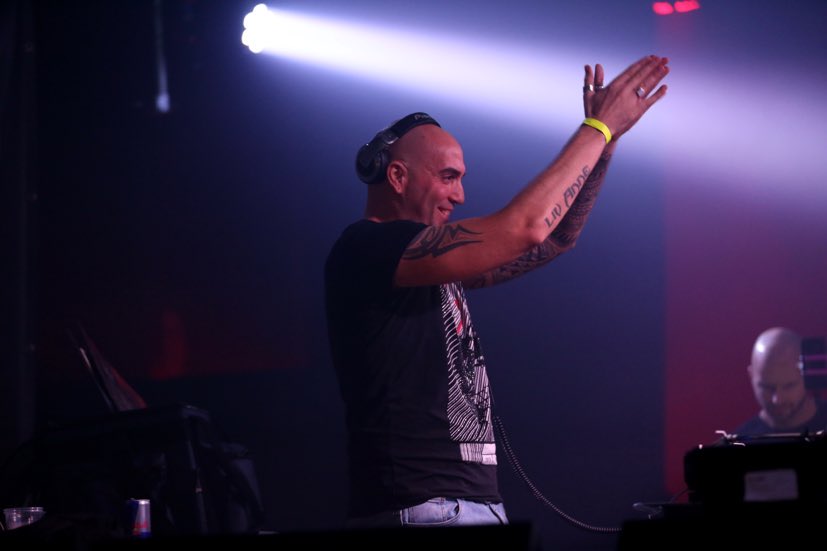 Interview with Rein (NL)

The techno producer Rein (NL) is constantly pushing the boundaries of The Techno music with his frequent Massive and Driven Techno Releases. In this exclusive interview, Rein (NL) shares his thoughts on the past, present, and future of the industry and offers insight into his creative process. From his thoughts on the impact of technology on musical production to his advice for aspiring producers.

BSD: Hi , Do like to gives us a short introduction who you are and what you do in the electronic
music scene?

Rein (NL) :Rein is the name, techno the game 🙂
I've been producing all sorts of electronic music for the last 2 decades.
Rein is the project where I can make music without boundries, without expectations but above al
with fun, passion and love for the techno style.
It gives me the creative freedom every musician or dj should have to be able to use their full potential.

BSD: What is your musical background, did you take courses in a music academy ?
Rein (NL) : I haven't been following any sourses or academy, I can't even read music. Everything I do is
self educated (or helped out by dear producer friends or Google)

BSD :Is it easy as something natural, where do you mainly find your inspiration?

Rein (NL) : My inspiration comes from pure emotion. I can start a new project and you will be able to
hear what I was feeling while making it. That's why all of my tracks sound different, because it always starts with a raw emotion.

BSD : Do you have a favorite artist(s) who inspires you ?

Rein (NL) : Since a little kid I always looked up to guys like Dave Clark, Carl Cox and Dj Rush as performers. Production wise I totally love the sounds by people as Broken Robot, Umek, Chris Liebing
an Speedy J.Completely different types of techno and always unique ind what they make or bring to a stage.

BSD : What do you like most Festivals or Clubs and why ?

Rein (NL) : Club 100% The personal touch you can bring while on stage and the true connection with
those on the dancefloor.
It's the best feedback you can get when playing in a club, because there's no place to hide.

BSD : What is your first club or festival you visited ?
Mysteryland 98, yeah I'm that old hahaha. There's not that many party's that can top that
experience…

BSD : Was this also your First connection with electronic music ? if not what was it ?

Rein (NL) : It was during the time the gabber culture in Holland grew big.
There where all these raves and festivals and I remember listening to the first rebirth. Since than I sold my soul to electronic music.

BSD : What styles do you like to play as DJ?

Rein (NL) : As Rein I prefer to do something different than everybody else.
You can hear me play a massive tune by Bart Skils and mix it with an old banger by Secret Cinema or even oldschool.
There's no right or wrong in music, as a dj it's about taking people on a journey and your the
travelguide.

BSD : You are a Hardcore pro
ducer for some years now, what made you decide to produce Techno ?

Rein (NL) : Creative freedom and making music that I would play at a party or would want to hear.
There's no expectations because I'm a new name in the techno scene, so people don't come to me
and ask me to play a hit I made 10 years ago.
It's also more of a dj thing to me. I love to mix 2 or 3 track together for more than 30 seconds and
with techno I re-found this freedom.

BSD: If you had the opportunity to change something in your musical back
ground, would you change a choice you made?

Rein (NL) : Maybe listening to the technolover in my head 10 years ago, but there are absolutely no
regrets.

BSD : What is the main message you want to give through your music?

Rein (NL) : Techno is the Rein (NL). Loose yourself in the music and everything's gonna be alright no
matter who or what you are, we are all equal

BSD : what made you to submit your first track to BSD ?
Rein (NL) : Not what is the question but who. My mate J72 already released at BSD and my first
track on BSD was a collab with him. So it was a no brainer. In my years of expreience in the music scene I
must say that BSD has it's shit in order regarding releases/artwork etc. Spot on for me 🙂

BSD :Thank you for your interview Rein (NL)s and See you soon !
Rein (NL) On Spotify
Rein (NL) on Beatport
https://www.beatport.com/artist/rein-nl/1071358
BSD artist Page