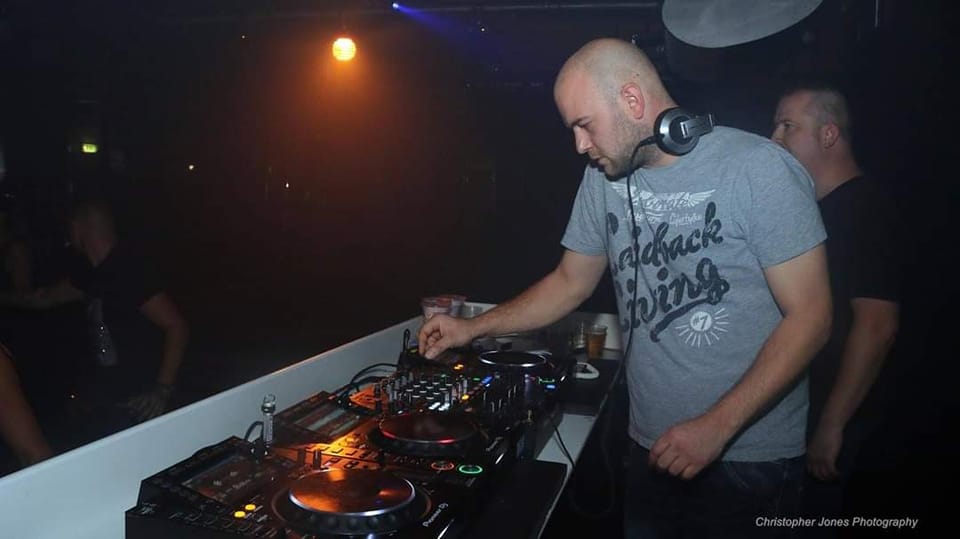 Interview with the Artist :
BSD:
Hi M!ND , Do like to gives us a short introduction who you are
and what you do in the electronic music scene?
M!ND :
I'm Bjorn, 37 years old living in Holland. I'm playing and
producing (Hard)dance music
BSD:
What is your musical background, did you take courses in a
music academy ?
M!ND :
No, i started playing with vinyl some 20 years ago.After
making a lot of mixes on a computer. Not counting connecting 2 cd
players when i was 14 years old…
BSD :
is it easy as something natural, where do you mainly find your
inspiration?
M!ND :
Inspiration hits mainly when watching a movie or just
hitting notes an a keyboard.Sometimes after a hard day of work its
chilling to go to the studio and build some breaks. I love synths!
BSD :
Do you have a favorite artist(s) who inspires you ?
M!ND :
Boris Brejcha hands down. His sets and tracks are out of
this world!
BSD :
What do you like most Festivals or Clubs and why ?
M!ND :
I don't have a clear M!ND for that, Festivals are cool
because of the theming and nice weather.Clubs are more underground.
You forget the time easily.
BSD :
What is your first club or festival you visited ?
M!ND :
For the club it was The wall in Belgium, the first big
festival was Impulz
BSD :
Was this also your First connection with electronic music ? if
not what was it ?
(Text continuous below the video)
Buy the Let's Bang Halloween Album here

M!ND :
No, as a kid i listened to Thunderdome cd's that's where
it all started. My Parents also love my taste of music…(NOT)
BSD :
What styles do you like to play as DJ?
M!ND :
Hardcore and Techno
BSD :
What styles do you like to produce?
M!ND :
Also Hardcore and Techno
BSD :
What styles do you like to listen?
M!ND :
It's getting a little bit repeatedly.. Hardcore and Techno
BSD:
If you had the opportunity to change something in your musical
background, would you change a choice you made?
M!ND :
Yeah for sure, getting piano lessons as a kid!
BSD :
What is the main message you want to give through your music?
M!ND :
It's just my state of M!ND at that moment, people have
their own connection with music. It's just how you listen to a
track, and what your own mood is.
BSD :
what made you to submit your first track to BSD ?
M!ND :
I heard some of the tracks on Blanc Stone and they are all
quality. It was cool when i got a yes on my first track! also the
artwork on all releases rock!!
BSD :
Thank you for the interview and your awesome Spotlight mix M!ND! and See you soon!!
Info and Releases :
M!ND BSD Artist Page : M!ND
Latest Release by M!ND on Beatport : M!ND on Beatport
Spotify: