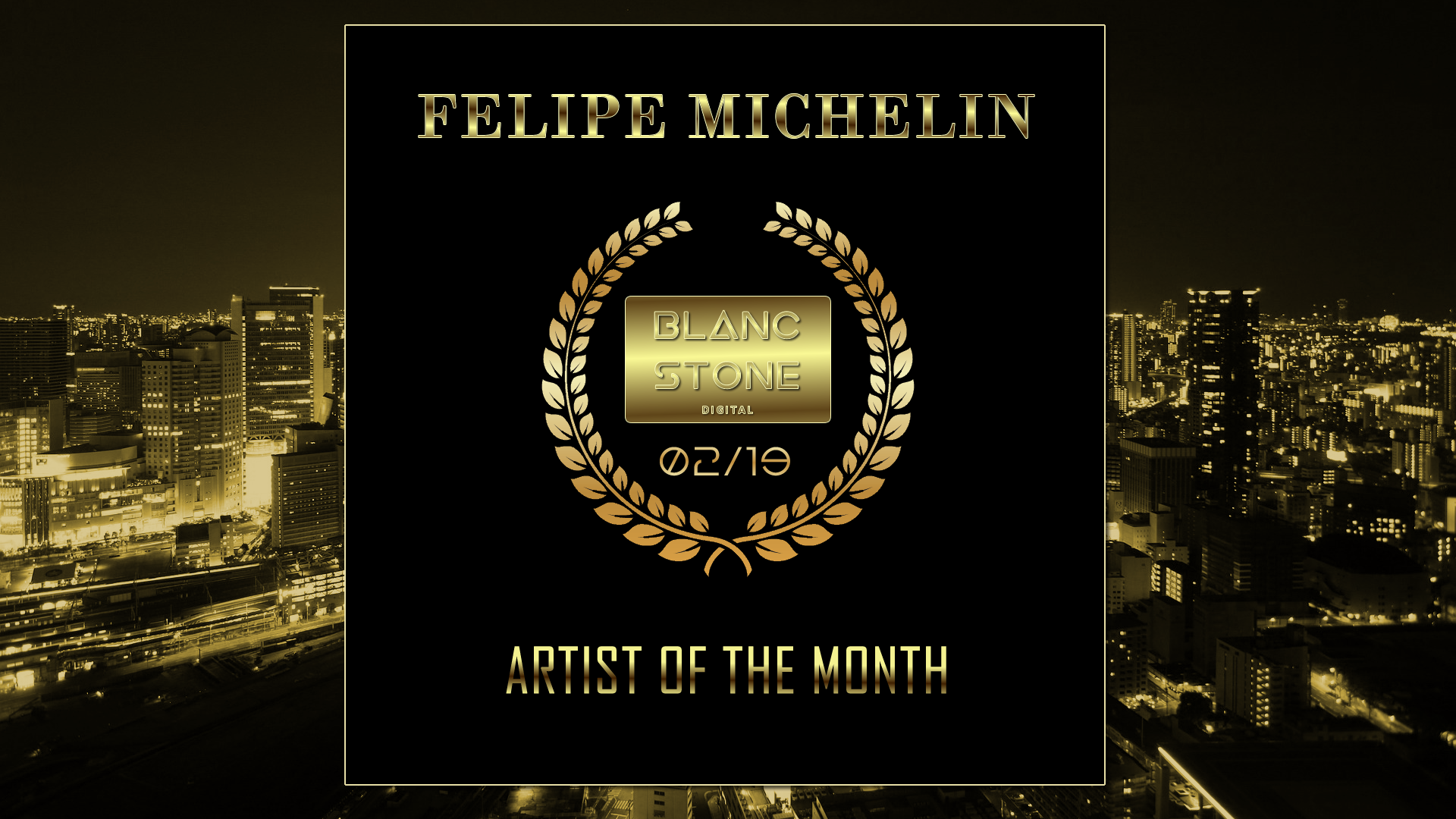 ---
Each Month we select a artist of the month from the Blanc stone digital label based on there preforms and and works , the selected artists of the month will be able to send his promo mix of 1 hour and will be uploaded to our YouTube channel and displayed in this post.
---
And  this month 02/019 we select ….:
---
Felipe Michelin
Felipe Live in action 
Felipe Michelin a active Tech House Dj and Producer from Brazil, have been releasing from the early days on Blanc stone digital . Felipe works are focused on Tech house often combined with Deep house elements,  full with nice deep baselines, groovy tunes and awesome vocals.
---

---
Felipe Michelin – Right Here album
Felipe released up to 16 tracks in the past on Blanc Stone digital and there for its time for his new compilation album with 14 tracks including some awesome remixes.                       Track List Right Here Album
| | |
| --- | --- |
| 1 | Right Here |
| 2 | Ecstasy |
| 3 | Lets Go Around |
| 4 | On the Rain |
| 5 | My House |
| 6 | Eighties |
| 7 | I Found My Way |
| 8 | Dance |
| 9 | Living the Life |
| 10 | Keep Dancing |
| 11 | Two Brothers |
| 12 | The People Are Content |
| 13 | On the Rain |
| 14 | Hot Beach |