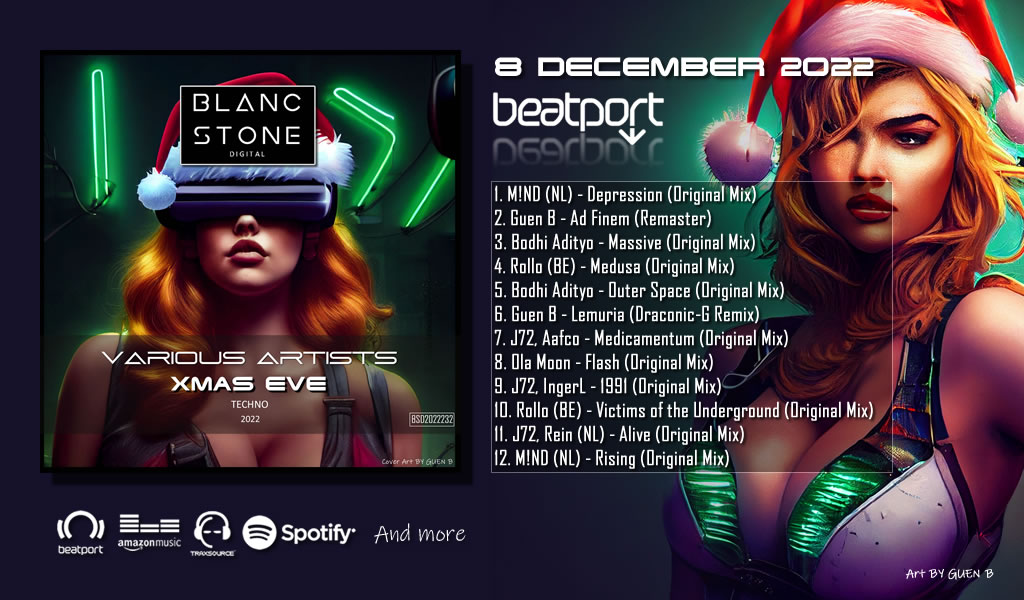 At least not for the Xmas Eve – Techno Album, it's still hot!
The Xmas eve Techno album on Blanc Stone Digital's Record label is a must-have for fans of the genre. Featuring a diverse lineup of artists, the compilation showcases the full range of techno's potential, from hard-hitting to more atmospheric sounds.

Altho Xmas is over it's not too late to get your hands on a copy. Whether you're a seasoned veteran of the genre or just starting to explore it, there's something here for everyone. So don't wait – grab a copy of this hot album today and get your techno fix!
Xmas Eve Techno on Beatport