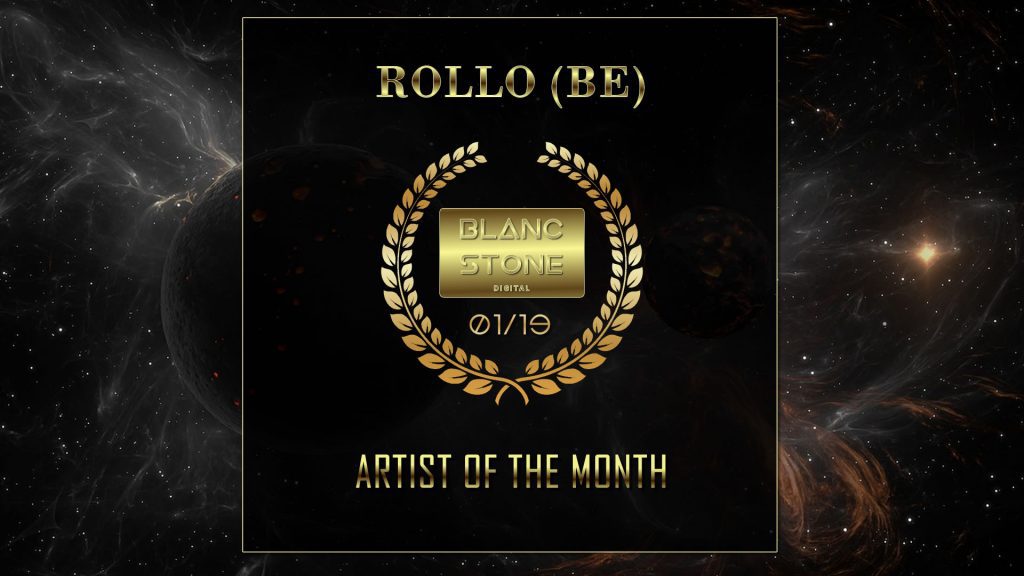 ---
Each Month we select a artist of the month from the Blanc stone digital label based on there preforms and and works , the selected artists of the month will be able to send his promo mix of 1 hour and will be uploaded to our YouTube channel and displayed in this post.
---
And this month 01/019 we select ….:
---
Rollo (BE)
Rollo And Guen.B Nostalgia

Rollo and APX Sound Club Complex

Rollo have been a dj from wen he was a teenager played in several clubs in Belgium and in The Netherlands, his passion for electronic music especially for The Techno Genre is never ending and about 2 years ago Rollo started to produce his own music and releasing on Blanc Stone Digital his work is mainly dark and heavy techno orientated , Like his first EP Magnetic shown in the video below
---
---
Nostalgia
Also he is resident dj at our BSD Nostalgia party's focus on old school, acid house retro and new school and released a remix of Krid Snero's White line on the Nostalgia Label.