---
Each Month we select a artist of the month from the Blanc stone digital label based on there preforms and and works , the selected artists of the month will be able to send his promo mix of 1 hour and will be uploaded to our YouTube channel and displayed in this post.
---
And  this month 03/019 we select ….:
---
J72
Text  continues below the picture…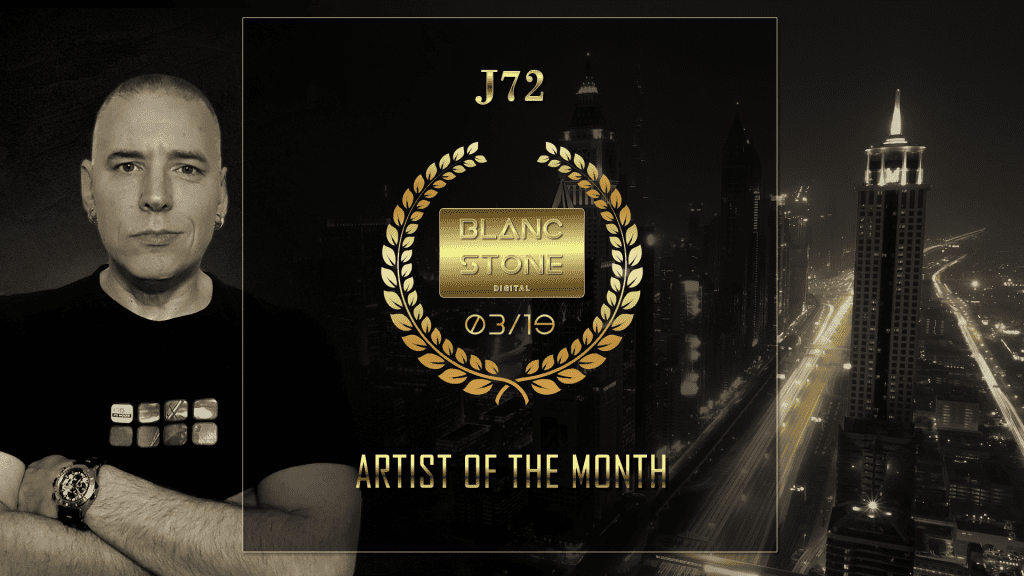 Jack van M. aka J72 / DJ Dutchman jack/the Dutchman Dutchman jack has been in the scene for more than 27 years now. He has always been busy with music and at the age of 12 he discovered his great passion for vinyl and mixing. When he was around 18 he got his first resident job in a club (capice) He played there more than a year and there he came in contact with the organizers of channel X. His first big club was club X. After half a year the bookings came from all over to play in Holland, Belgium and Germany. Producing Music is his second passion , he produced  Hardcore , Jump style  tracks but these days ( 2019 ) he mainly focuses on Techno with his own twist like classics influences in his works which's reminds us of the Belgium Techno in the mid till end 90's. He have been releasing his works on Antarctic records, Blanc Stone Digital and Nostalgia and even made a strong remix of Krid Snero's White line , which have been played on several events and festivals. More info about 72 please check out his artist page Or check his  J72 Facebook Page 
Check out some top tracks by j72 on Spotify 
J72's works will be present on the Blanc Stone Digital VA Anniversary edition : Technological Experience release on 02/05/2019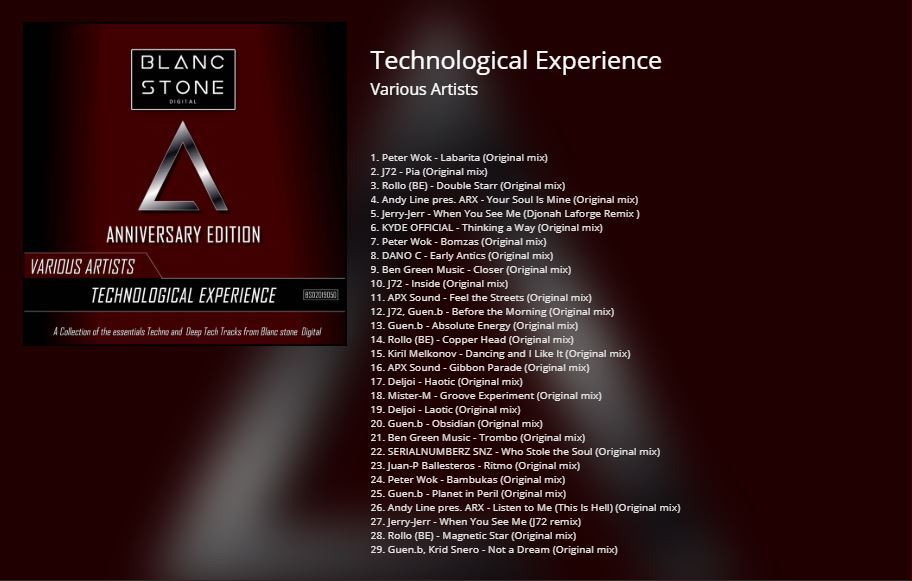 Jack/ 72 a  specially recorded this set on video, check out the track list of this set.
1 Intro
2 Guen.B – Nightshark (J72 Remix)(Demo)
3 Rollo – SubZero (Original Mix)
4 Peppelino – Babycorn (Beat Amusement Remix)
5 Guiliano – Deep Tech (Original Mix)
6 Kyde – Thinking A Way (Original Mix)
7 Relham – The Run (Andre Crom Remix)
8 Guen.B – Absolute Energy (Original Mix)
9 Ben Green – Closer (Original Mix)
10 Eric Sneo – Theory (Darmec Remix)
11 Sama – Loveblind (Original Mix)
12 Guiliano – Can't Stop (Original Mix)
13 Pig&Dan – Plex (Original Mix)
14 Deljoi – Haotic (Original Mix)
15 J72 – Pia (Original Mix)
16 Spektre – When They Come (Original Mix)
17 Sama – The Fallen (Original Mix)
18 Pig&Dan – Terrax (Original Mix)
19 Hollen Frankyeffe – Double Impackt (Rudosa Remix)
20 Peter Wok – Labarita (Original Mix)
21 Frankyeffe – Diablo (Original Mix)
22 Vanity Crime Marco Raineri – Bahaaria (Daniele Petronelli Remix)
23 Deep Dimension – This Is Acid (Origineel Mix)
24 Remco Beekwilder – Fraud (Original Mix)
25 Peter Wok – Edits (Original Mix)(Demo)
26 Peja – Swango (Tom Hades Remix)
27 Cardao – Phenomena (Original Mix)
28 Remco Beekwilder – Mayday (Original Mix)
29 Deep Dimension – Quick Fix (Version Altered)
30 Thomas Schumacher – When I Rock (Thomas Schumacher Remix)