Artist of the Month 12/018 APX SOUND
Each Month we select a artist of the month from the Blanc stone digital label based on there preforms and and works , the selected artists of the month will be able to send his promo mix of 1 hour and will be uploaded to our YouTube channel and displayed in this post.
And  this month 12/018 we select ….:
---
Apx Sound AKA APEX Sound.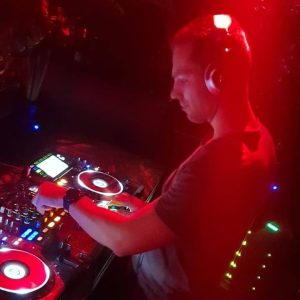 Producing trance and progressive music as Apex sound and releasing techno as APX Sound.
APX haves been around with Blanc Stone Digital  (BSD) from the start and still he is frequently releasing tracks on our labels.
His works on BSD are a combination of acid progressive and techno which gives him a unique sound.
On his other alias he released lately a nice progressive house track together with Paul Hamilton called Gradient on the Black Hole recordings  founded by Tiësto, Arny Bink.
Also a nice remix to mention is,his remix of the famous old school track  White line by Krid Snero  On the Blanc stone Nostalgia Label.
APX Sound Lately starting to live perform at  the Club called Complex in Maastricht the Netherlands, He played  his  debut early this year together with BSD  Member Rollo (BE).
The most Popular tracks released on BSD  are .
1

2

3

4
---
APX SOUND artist of the Month   Promo Mix
Genre
Trance, Progressive & Techno
Band Members
Jordy Delahaye
Record Label
Ultraviolet Music, Blanc Stone Digital, Elektric Café Music, Blach Hole Recordings.